Das US-amerikanische Magazin Entertainment Weekly hat einen exklusiven Blick auf die drei ersten The Force Awakens Collectibles erhalten und jeweils ein Bild mit einigen kleinen Details veröffentlicht.
Alle drei Collectibles basieren auf einem First Order Stormtrooper und alle drei Collectibles werden zum ersten Mal live auf der San Diego Comic 2015 zu sehen sein. Die drei großen Hersteller Hasbro, LEGO und Mattel präsentieren vom 09. bis 12. Juli 2015 im San Diego Convention Center jeweils ihre ganz eigene Interpretation des First Order Stormtroopers aus Star Wars: The Force Awakens.
Zu den bereits angekündigten sechs LEGO Star Wars Buildable Figures, die voraussichtlich im Oktober erscheinen sollen, gesellt sich mit der First Order Stormtrooper Buildable Figure nun bereits die siebte Figur dazu. Diese wird allerdings erst im Januar 2016 erscheinen und aus insgesamt 81 Einzelteilen bestehen. Alle Informationen gibt's im Collectors Guide.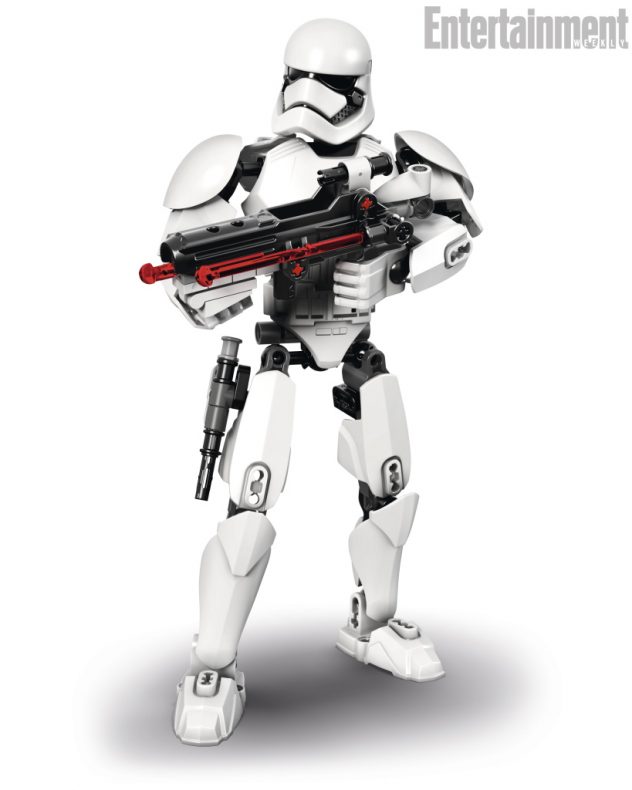 Der Spielwarenkonzern Mattel bringt in seiner beliebten Hot Wheels Star Wars Character Cars Reihe einen schnittigen Sportwagen mit Heckspoiler und spezieller Gummibereifung, welcher auf dem Design der neuen Stormtrooper basiert. Das Fahrzeug wird man sich dann in San Diego aber nicht nur anschauen, sondern sogar direkt vor Ort kaufen können. Zum Preis ist bis dato noch nichts bekannt.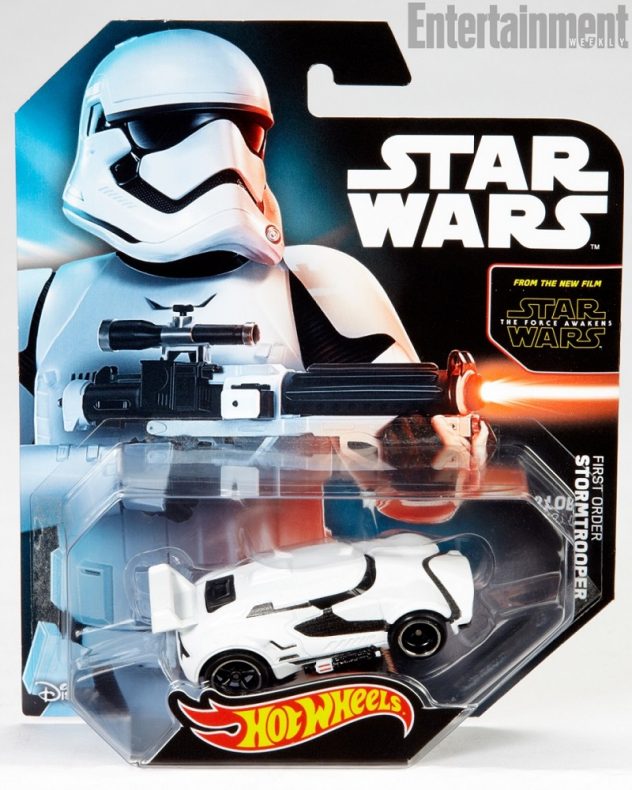 Die erste Actionfigur von Hasbro wird ein 15 Zentimeter großer First Order Stormtrooper aus der The Black Series sein. Wie die Fans und Sammler nach den ersten Bildern der vergangenen Tage bereits vermutet haben, wird die Figur in der speziellen Box als San Diego Comic Con Exclusive angeboten. Alle weiteren Information und zusätzliche Bilder findet Ihr in diesem News-Post vom 08. Juni oder bei unserer Partnerseite LostBoysWorld.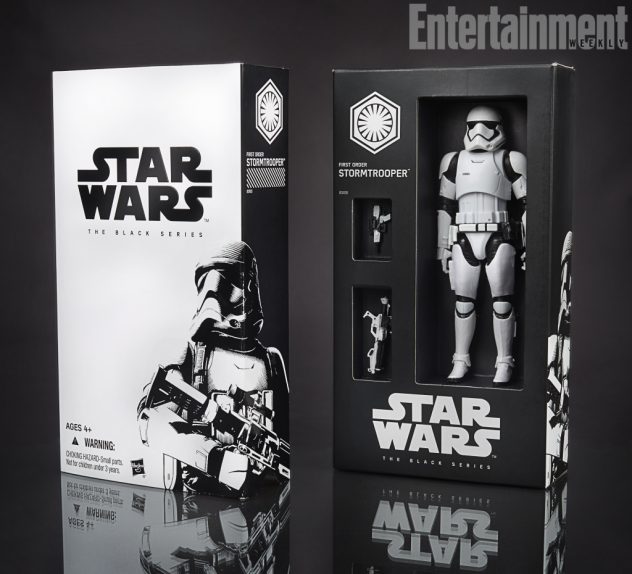 Unser Telegram-Newsletter
Du möchtest zu aktuellen Sammler-News und brandheißen Star Wars-Deals immer direkt auf deinem Smartphone benachrichtigt werden?
Aktuelle Deals bei Amazon.de
---