Seit dem 29. April läuft nun schon die große LEGO Star Wars "MAY THE 4TH BE WITH YOU"-Aktion anlässlich des weltweiten Star Wars Tages am 04. Mai. Und wie versprochen kommt hier auch schon wieder der entsprechende Hinweis für den heutigen Tag.

In den vergangenen drei Tagen waren bereits der 75149 Resistance X-Wing Fighter, die 75523 Scarif Trooper Buildable Figure sowie der 75153 AT-ST mit jeweils 40% Rabatt im Angebot. Am heutigen vierten Tag gibt es nun das 75164 Rebel Trooper Battle Pack für nur 8,99 € statt 14,99 €.
Das Set enthält vier verschiedene Rebel Trooper Minifiguren, sowie einen Speeder und ein kleines Geschütz. Es besteht aus insgesamt 120 Teilen und wurde im Dezember des letzten Jahres veröffentlicht.
Vier Minifiguren für weniger als 9,00 €? Ideal für Diorama-Bauer und Minifiguren-Sammler. Beachtet jedoch, dass ihr höchstens zwei Sets auf einmal bestellen dürft.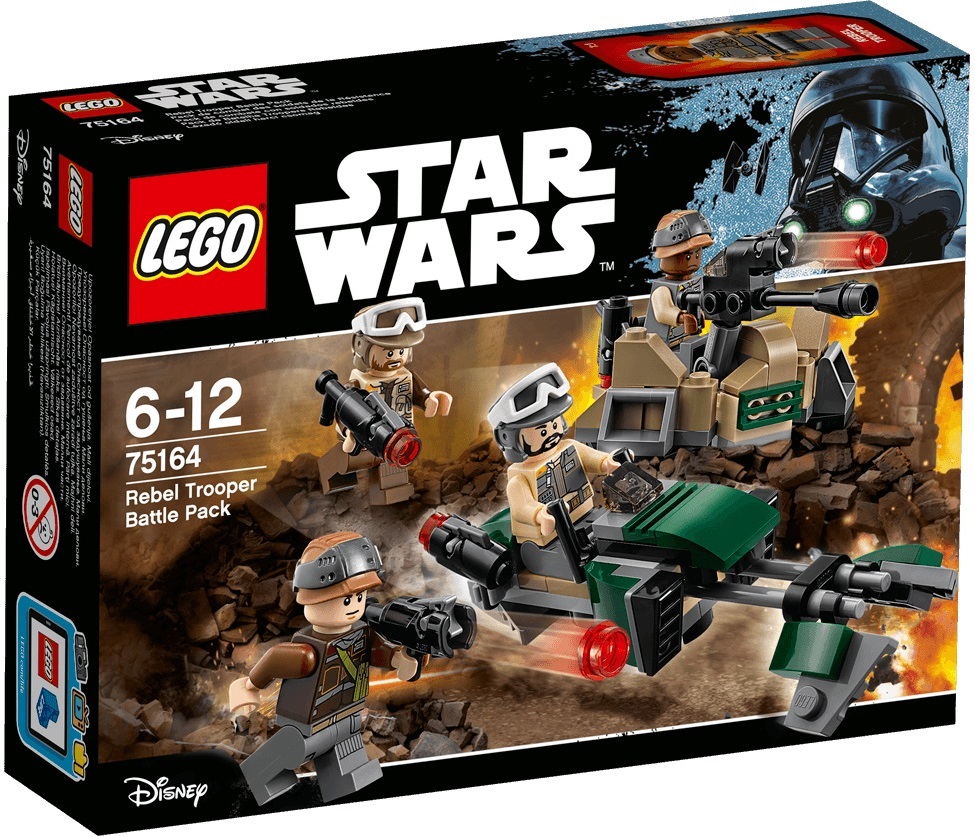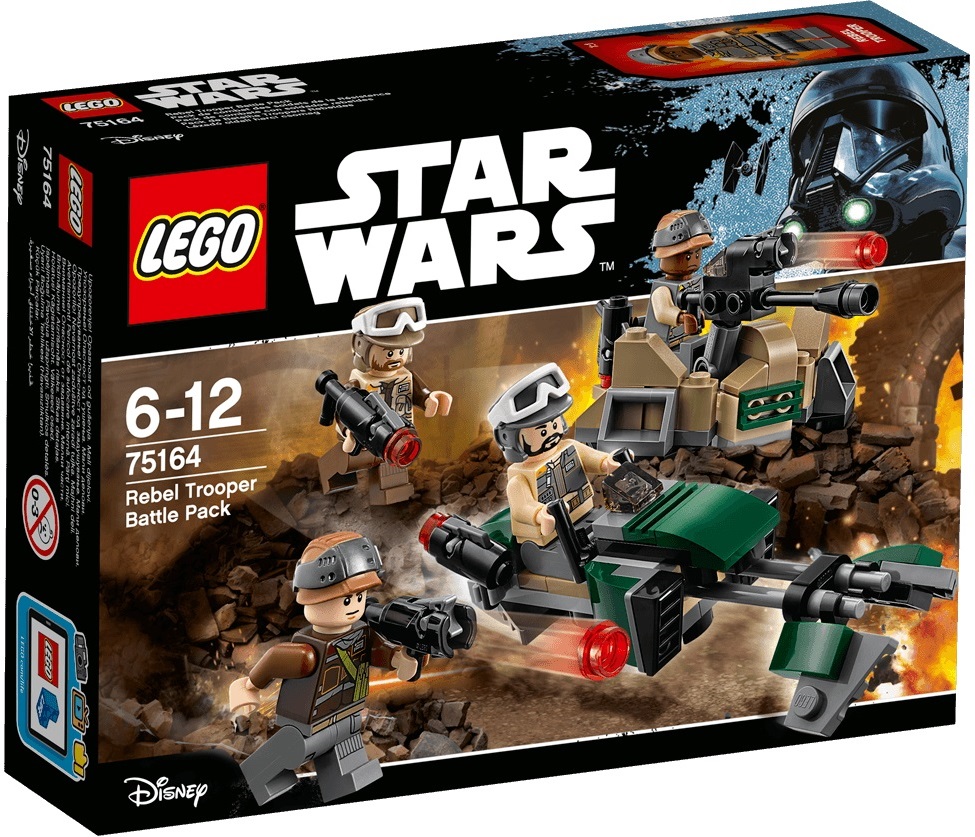 Und nicht vergessen: Neben den 40% Rabatt, die es täglich auf ein anderes Set gibt, bekommt ihr über den gesamten Zeitraum 10% Rabatt auf alle verfügbaren LEGO Star Wars Sets. Und zusätzlich gibt es zu allen LEGO Star Wars Einkäufen ab 65,00 € Einkaufswert ein schickes R2-D2 Polybag gratis obendrauf.
Die gesamte Liste der LEGO Star Wars "MAY THE 4TH BE WITH YOU"-Aktion liest sich übrigens wie folgt:
29.04.2017: LEGO Star Wars 75149 Resistance X-Wing Fighter – 53,99 € (statt 89,99 €)
30.04.2017: LEGO Star Wars 75523 Scarif Trooper – 14,99 € (statt 24,99 €)
01.05.2017: LEGO Star Wars 75153 AT-ST – 29,99 € (statt 49,99 €)
02.05.2017: LEGO Star Wars 75164 Rebel Trooper Battle Pack – 8,99 € (statt 14,99 €)
03.05.2017: LEGO Star Wars 75173 Luke's Landspeeder – 17,99 € (statt 29,99 €)
04.05.2017: LEGO Star Wars 75105 Millennium Falcon – 89,99 € (statt 149,99 €)
05.05.2017: LEGO Star Wars 75120 K-2SO – 14,99 € (statt 24,99 €)
06.05.2017: LEGO Star Wars 75171 Battle on Scarif – 35,99 € (statt 59,99 €)
Letzte Aktualisierung am 24.09.2020 um 07:22 Uhr / Affiliate Links / Bilder von der Amazon Product Advertising API