Neben einer ganzen Flut neuer Collectibles, auf die wir später noch zu sprechen kommen, wurde heute außerdem eine neue Sideshow First Order Stormtrooper Premium Format Statue geteasert.
Die Premium Format Statuen von Sideshow werden im Maßstab 1:4 gefertigt und größtenteils aus Kunststein gefertigt. Um die Detailtreue zu maximieren werden außerdem verschiedene Materialien wie Stoff, Metall oder PVC eingesetzt.
Da die Sideshow First Order Stormtrooper Premium Format Statue gleich zu Beginn mit einem sehr eindeutigen Bild angekündigt wurde, gehen wir davon aus, dass es bis zum Start der Pre-Order-Phase nicht mehr sooo lange dauern sollte.
May the 4th is here and Sideshow is very excited to announce our next Star Wars™ collectible! The First Order Stormtrooper™ Premium Format™ Figure from Star Wars: The Force Awakens will be available for Pre-Order soon, so keep checking back for updates!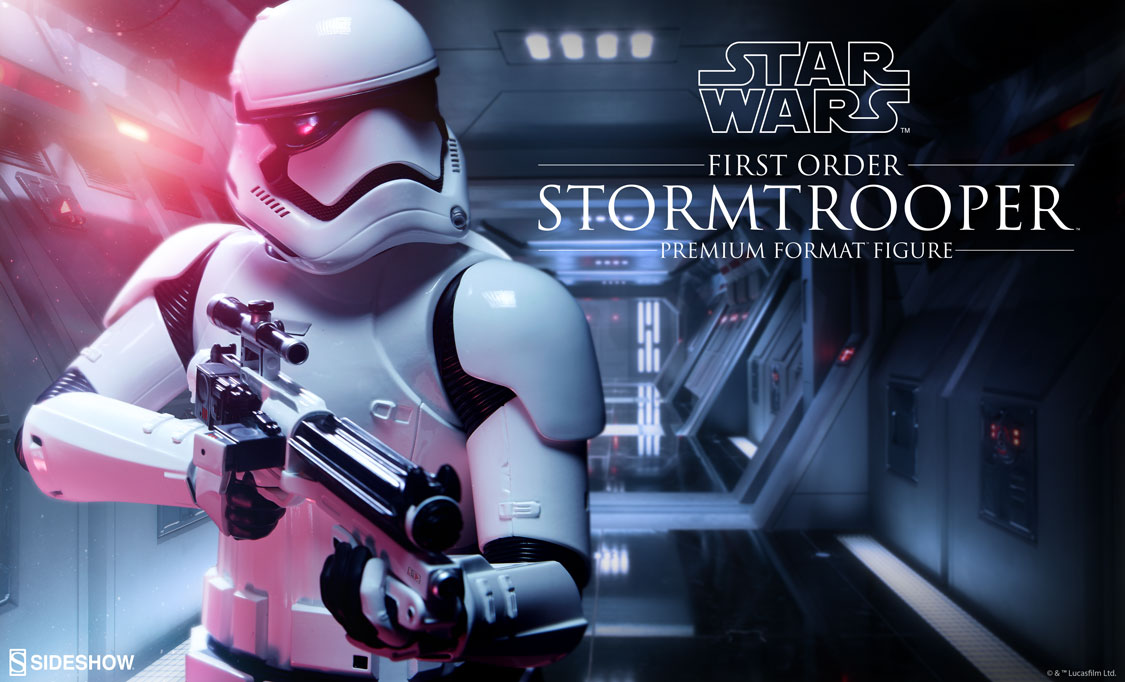 Unser Telegram-Newsletter
Du möchtest zu aktuellen Sammler-News und brandheißen Star Wars-Deals immer direkt auf deinem Smartphone benachrichtigt werden?
Aktuelle Deals bei Amazon.de
---