Bereits seit zwei Tagen läuft in allen LEGO Stores und im Onlineshop die LEGO Star Wars "MAY THE 4TH BE WITH YOU"-Aktion. Acht Tage lang bekommt man 10% Rabatt auf alle LEGO Star Wars Sets. Außerdem gibt es jeden Tag ein anderes Set mit satten 40% Rabatt.

Am heutigen 01. Mai 2017 bekommt ihr den LEGO Star Wars 75153 AT-ST für nur 29,99 € statt 49,99 € UVP.
Das Set besteht aus 449 Einzelteilen und enthält die drei Rogue One Minifiguren Baze Malbus, AT-ST Driver und Rebel Trooper.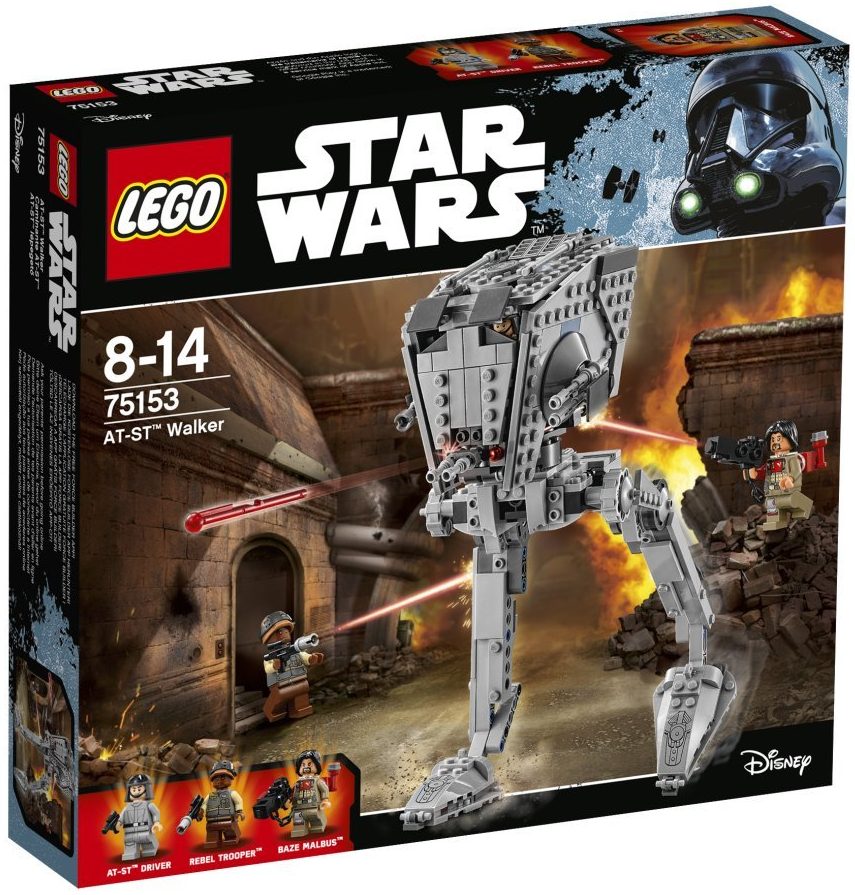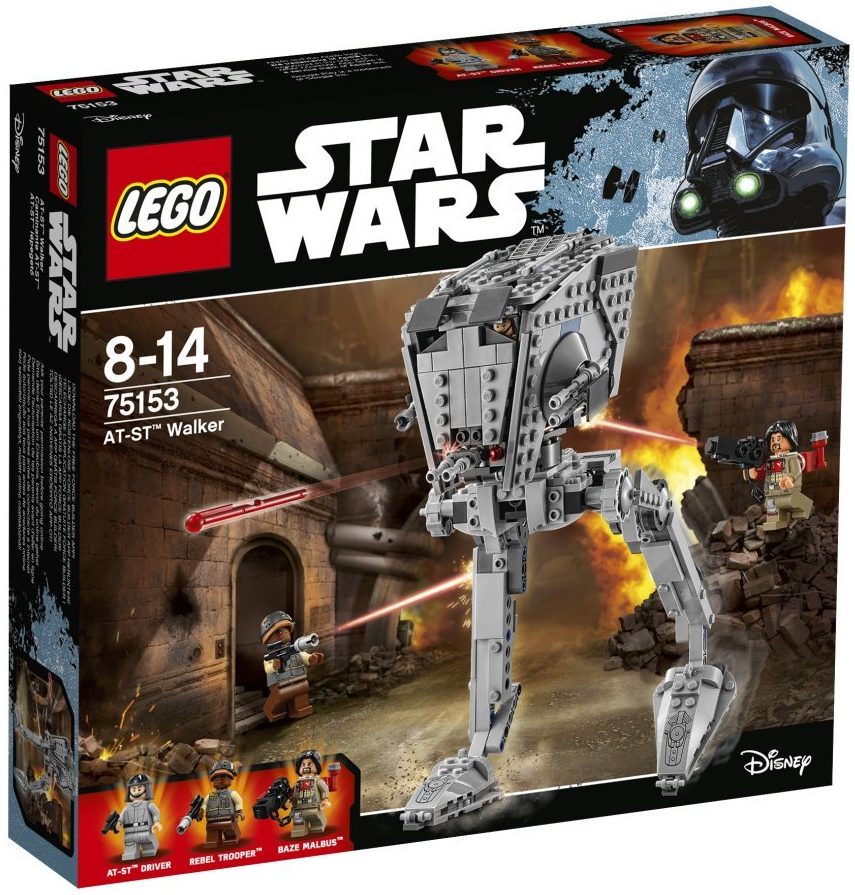 Zusätzlich gibt es zu allen LEGO Star Wars Einkäufen ab 65,00 € Einkaufswert ein schickes R2-D2 Polybag gratis obendrauf.
Die gesamte Liste der LEGO Star Wars "MAY THE 4TH BE WITH YOU"-Aktion liest sich übrigens wie folgt:
29.04.2017: LEGO Star Wars 75149 Resistance X-Wing Fighter – 53,99 € (statt 89,99 €)
30.04.2017: LEGO Star Wars 75523 Scarif Trooper – 14,99 € (statt 24,99 €)
01.05.2017: LEGO Star Wars 75153 AT-ST – 29,99 € (statt 49,99 €)
02.05.2017: LEGO Star Wars 75164 Rebel Trooper Battle Pack – 8,99 € (statt 14,99 €)
03.05.2017: LEGO Star Wars 75173 Luke's Landspeeder – 17,99 € (statt 29,99 €)
04.05.2017: LEGO Star Wars 75105 Millennium Falcon – 89,99 € (statt 149,99 €)
05.05.2017: LEGO Star Wars 75120 K-2SO – 14,99 € (statt 24,99 €)
06.05.2017: LEGO Star Wars 75171 Battle on Scarif – 35,99 € (statt 59,99 €)
Letzte Aktualisierung am 29.09.2020 um 21:12 Uhr / Affiliate Links / Bilder von der Amazon Product Advertising API