Im Zuge der SDCC 2016 Vorstellungen wurde vor zwei Tagen ein Teaserbild zu einer neuen Sideshow Stormtrooper Legendary Scale Figure veröffentlicht.
Die Legendary Scale Figures des amerikanischen Herstellers zeichnen sich vor allem durch ihre beeindruckende Größe im Maßstab 1:2 aus. In der Serie sind bis dato nur fünf Charaktere erschienen bzw. vorgestellt worden. Mit der Sideshow Stormtrooper Legendary Scale Figure kommt nun die sechste Veröffentlichung dazu.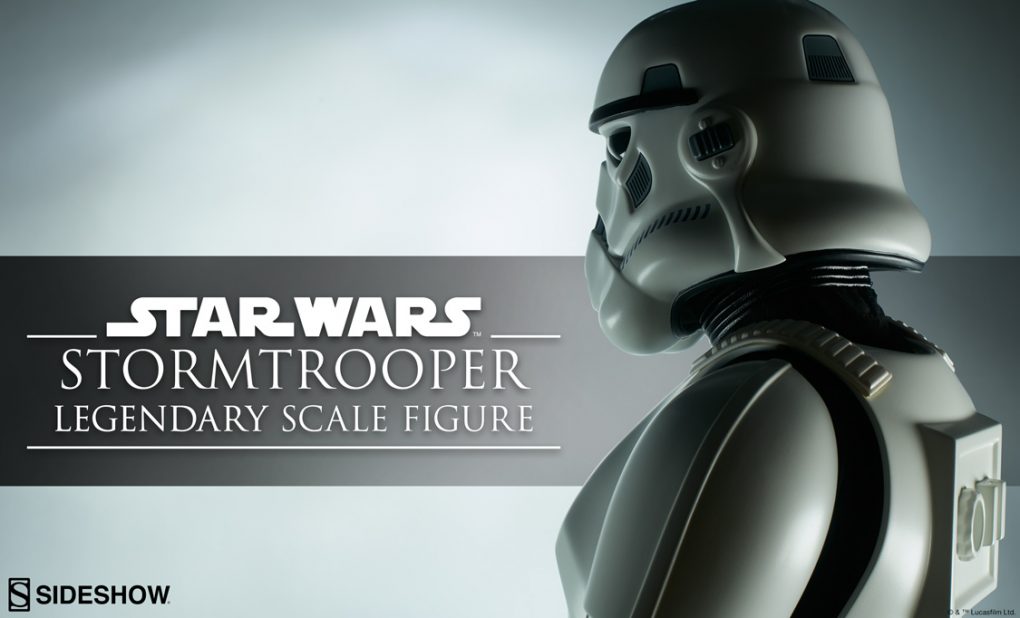 Sideshow is excited to announce the Stormtrooper Legendary Scale Figure! Star Wars™ fans will have an opportunity to acquire this massive figure and add it to their collection. Coming soon from the galaxy far, far away… Move along!
---
Außer dem Teaserbild und dem nichtssagenden Text gibt es momentan noch keine weiteren Informationen. Wir gehen aber davon aus, dass wir zum Ende des Jahres mit dem Start der Vorbestellungsphase rechnen können. Der Preis wird wahrscheinlich, ähnlich der C-3PO Legendary Scale Figure, bei rund $2.000 liegen. Dafür bekommt man dann aber auch ein fast 1 Meter hohes Collectible.
Unser Telegram-Newsletter
Du möchtest zu aktuellen Sammler-News und brandheißen Star Wars-Deals immer direkt auf deinem Smartphone benachrichtigt werden?
Aktuelle Deals bei Amazon.de
---