Vor wenigen Tagen wurde ein neuer Funko POP! Hoth Han Solo with Tauntaun Wackelkopf präsentiert. Die Neuvorstellung wird allerdings exklusiv in der Januar-Box des Smuggler's Bounty Abo-Service erscheinen.
Smuggler's Bounty ist ein Abonnement, welches leider nur in den USA und in Kanada verfügbar ist. Für $25.00 pro Monat oder $150.00 pro Jahr bekommt man monatlich eine Überraschungsbox mit vielen Funko Star Wars Produkten geschickt. Um den Service etwas schmackhafter zu machen, ist jedes Mal ein ganz exklusiver POP! Wackelkopf enthalten. Im Januar wird es demnach der Funko POP! Hoth Han Solo with Tauntaun Wackelkopf sein.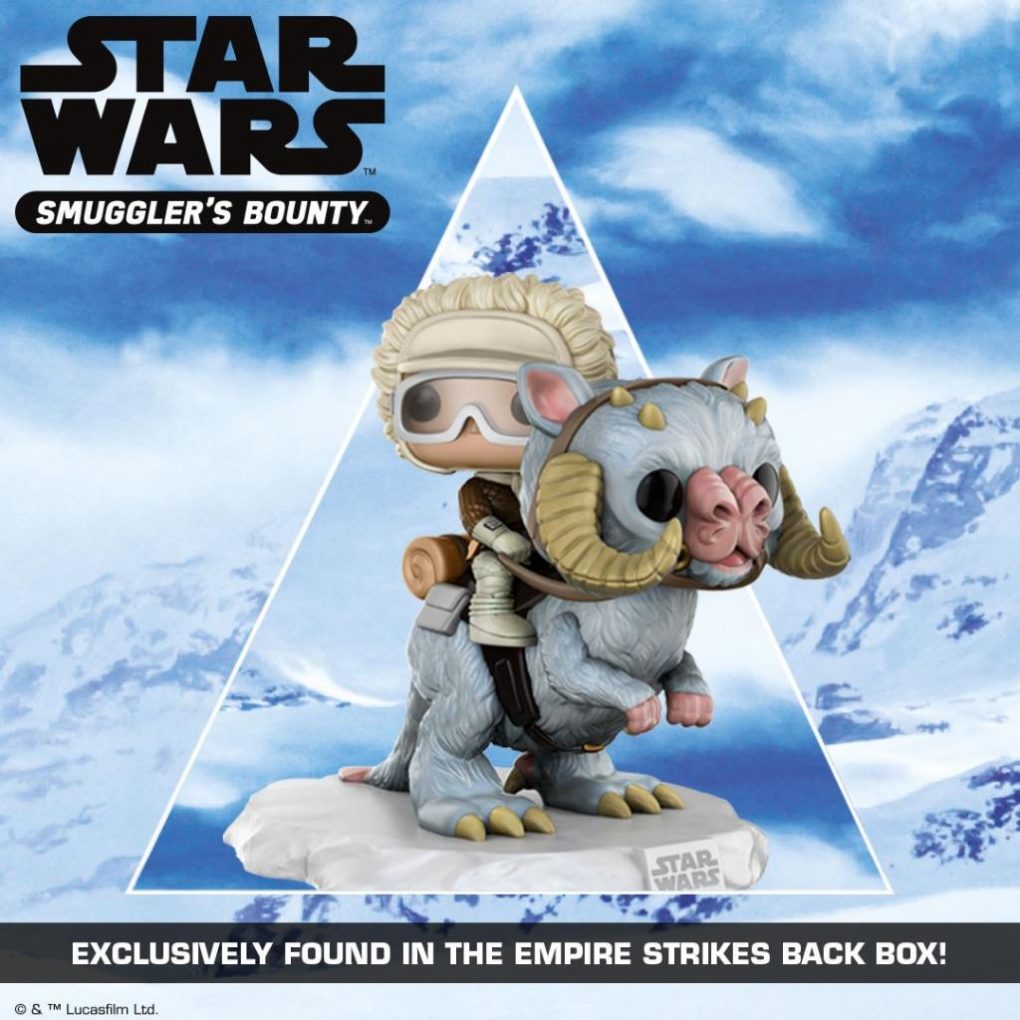 ---
Im Zuge der Neuvorstellung wurde auch gleich mal die Website aktualisiert. Nun sieht man den Inhalt der vergangenen Boxen und bekommt regelmäßig kleine Teaser zu den kommenden Boxen. Schaut doch mal vorbei: www.smugglersbounty.com
Alle Informationen zu allen bisher veröffentlichten Funko POP! Star Wars Vinyl Bobble Heads findet ihr im Collectors Guide.
Unser Telegram-Newsletter
Du möchtest zu aktuellen Sammler-News und brandheißen Star Wars-Deals immer direkt auf deinem Smartphone benachrichtigt werden?
Aktuelle Deals bei Amazon.de
---