Neben neuen Collectibles von Hot Toys und Sideshow wurde heute auch eine neue Gentle Giant Kylo Ren Mini Büste vorgestellt, die voraussichtlich im ersten Quartal 2017 erscheinen soll.
Wie für die Star Wars Büsten üblich, wird auch die Gentle Giant Kylo Ren Büste im Maßstab 1:6 aus Kunststein gefertigt, handbemalt und mit Echtheitszertifikat ausgeliefert. Mit dem senkrecht gehaltenen Lichtschwert kommt sie auf eine Gesamthöhe von knapp 18 Zentimeter und ist ab sofort für beachtliche $120.00 auf der Website des Herstellers verfügbar.
Gentle Giant Ltd. is joining the dark side with their newest 1:6 scale, Star Wars Mini Bust, Kylo Ren from Star Wars: Episode 7, The Force Awakens. Kylo Ren commands the First Order's armies and desires nothing more than to finish what his grandfather, Darth Vader started. This highly detailed mini bust, was created digitally by the artisans at Gentle Giant Ltd. and captures the likeness of Kylo Ren in a fierce stance as he prepares for battle with his engaged crossguard lightsaber. The Resistance will fear his name like his grandfather before him! This limited edition, hand-painted, 1:6 scale Star Wars Mini Bust is cast in high-quality polyresin, and comes individually numbered with a matching Certificate of Authenticity. Kylo Ren is the perfect addition to your Star Wars collection.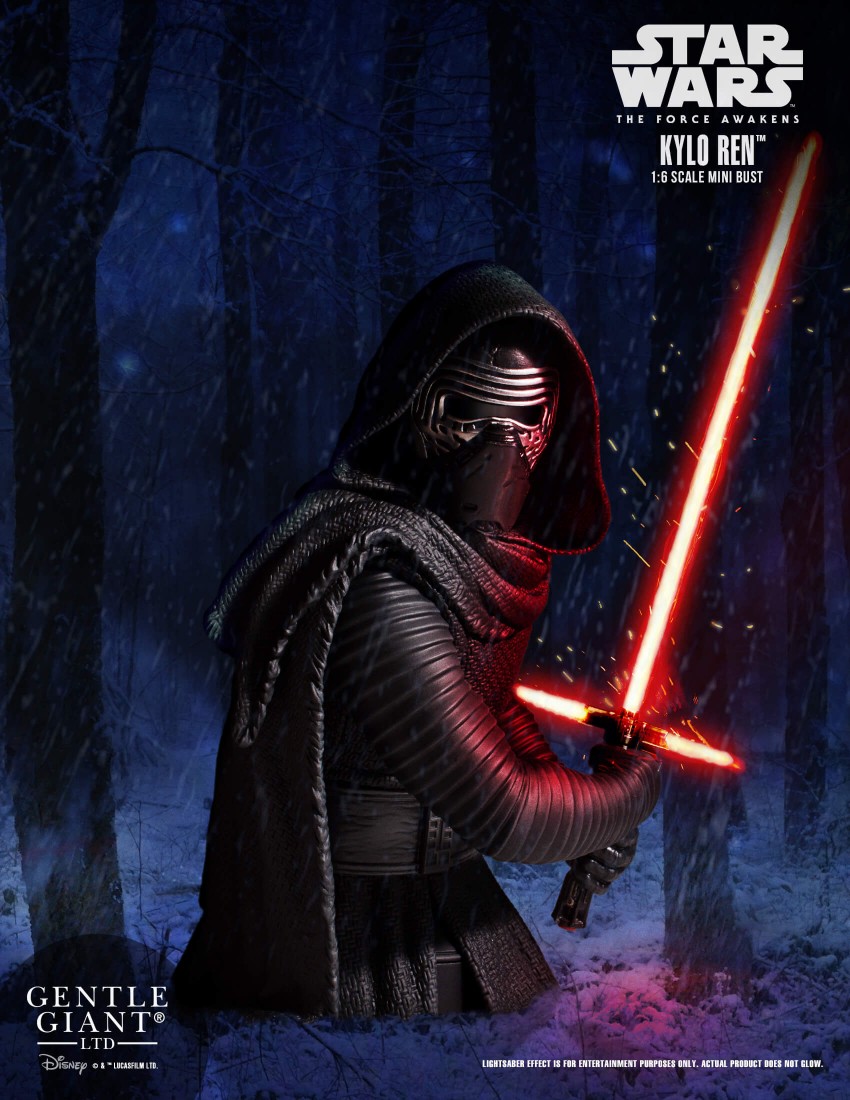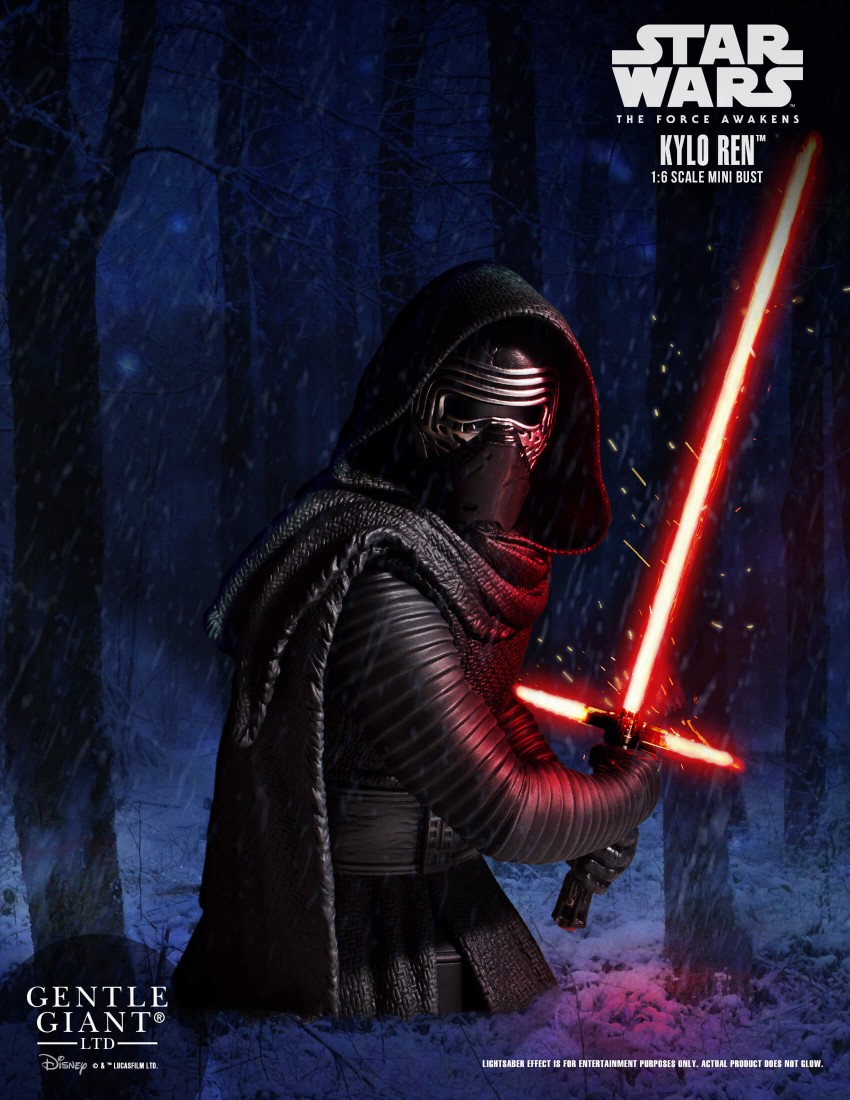 Unser Telegram-Newsletter
Du möchtest zu aktuellen Sammler-News und brandheißen Star Wars-Deals immer direkt auf deinem Smartphone benachrichtigt werden?
Aktuelle Deals bei Amazon.de
---