Vor wenigen Tagen wurde ein Poster geteasert, auf dem unter anderem eine Hasbro Black Series Maz Kanata und eine Leia Organa Figur zu sehen sind. Bei dem Poster handelt es sich um das offizielle Plakat zu Star Wars: The Force Awakens, bei dem jedoch alles mit Hasbros 6″ Figuren aus der beliebten Sammlerserie The Black Series nachgestellt wurde.
Auf dem Poster sind neben schon veröffentlichten Figuren wie Rey und Finn und bereits angekündigten Figuren wie Han Solo und C-3PO nun auch zwei neue Gesichter zu sehen. Man kann davon ausgehen, dass mit diesem Poster also sowohl eine Hasbro Black Series Maz Kanata, als auch eine Leia Organa Figur in 6 inch geteasert wurden.
Wir können Euch an dieser Stelle dank unseres Lesers Benjamin das Bild in guter Qualität zeigen. Das hochauflösende Bild findet ihr in Form eines kleinen Stop-Motion-Videos auf der Hasbro-News Seite "PULSE".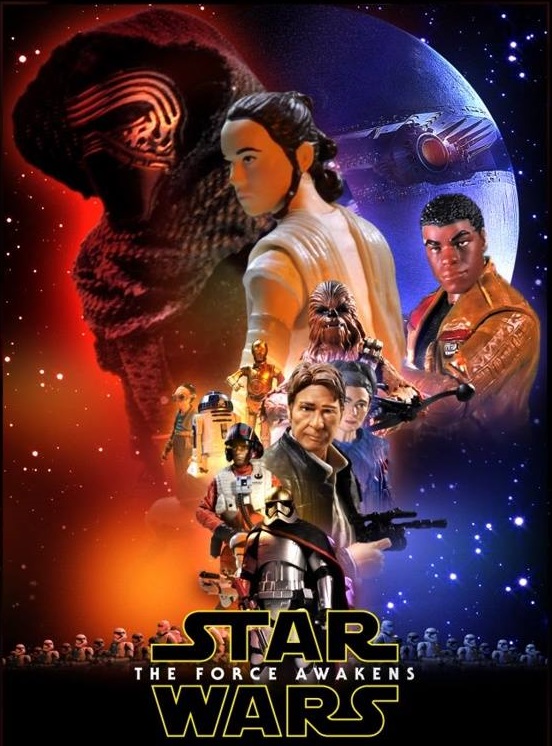 Unser Telegram-Newsletter
Du möchtest zu aktuellen Sammler-News und brandheißen Star Wars-Deals immer direkt auf deinem Smartphone benachrichtigt werden?
Aktuelle Deals bei Amazon.de
---