Zum weltweiten Star Wars Tag wurden in den vergangenen Stunden gleich drei neue Hot Toys Star Wars Ankündigungen auf einen Streich geteasert. Und endlich kommt auch wieder ein Character aus der Original Trilogie im Maßstab 1:6.
Hot Toys Yoda Sixth Scale Figur
Eine der drei neuen Hot Toys Star Wars Ankündigungen ist nämlich eine Yoda Sixth Scale Figur, die wir wohl schon bald vorbestellen können. Dem Teaserbild nach zu urteilen, wird der Jedi Meister eine ganze Menge Zubehör, wie zum Beispiel eine beleuchtete Lampe, enthalten.
Today is May the 4th the annual Star Wars Day! To celebrate this special day, Hot Toys has some exciting news to share with all Star Wars fans!

Found someone you have, we would say. Get ready to meet Hot Toys' 1/6th scale collectible figure of the legendary Jedi Master soon!

More great news of Hot Toys' Star Wars collectible figures are coming, stay tuned!

May the 4th be with you!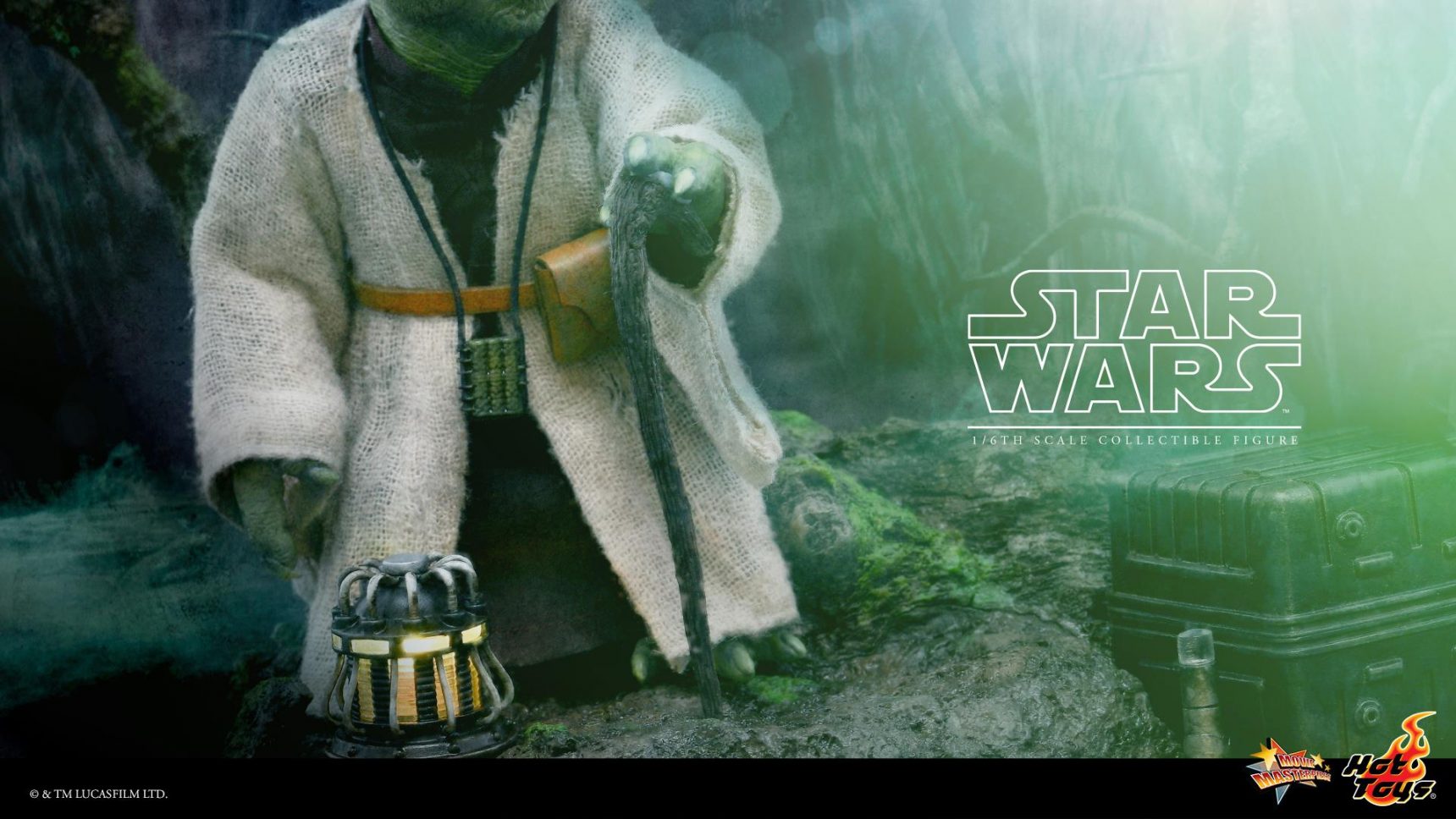 ---
Hot Toys Han Solo & Chewbacca Sixth Scale Figuren
Wie zu erwarten war, gehört zu den Hot Toys Star Wars Ankündigungen auch ein neues Han Solo & Chewbacca Sixth Scale Set. Da beide Figuren dieses Mal jedoch an "The Force Awakens" angelehnt sind, können wir erstmals einen "alten" Han Solo erwarten. Bei der gewohnten Qualität von Hot Toys darf man hier insbesondere auf den Headsculpt gespannt sein.
Hey Star Wars fans, we've got another great news to share with you all!

"Chewie, we're home."

They need no further introduction. Get yourselves prepare for the infamous smuggler and his trusted co-pilot!

May the 4th be with you!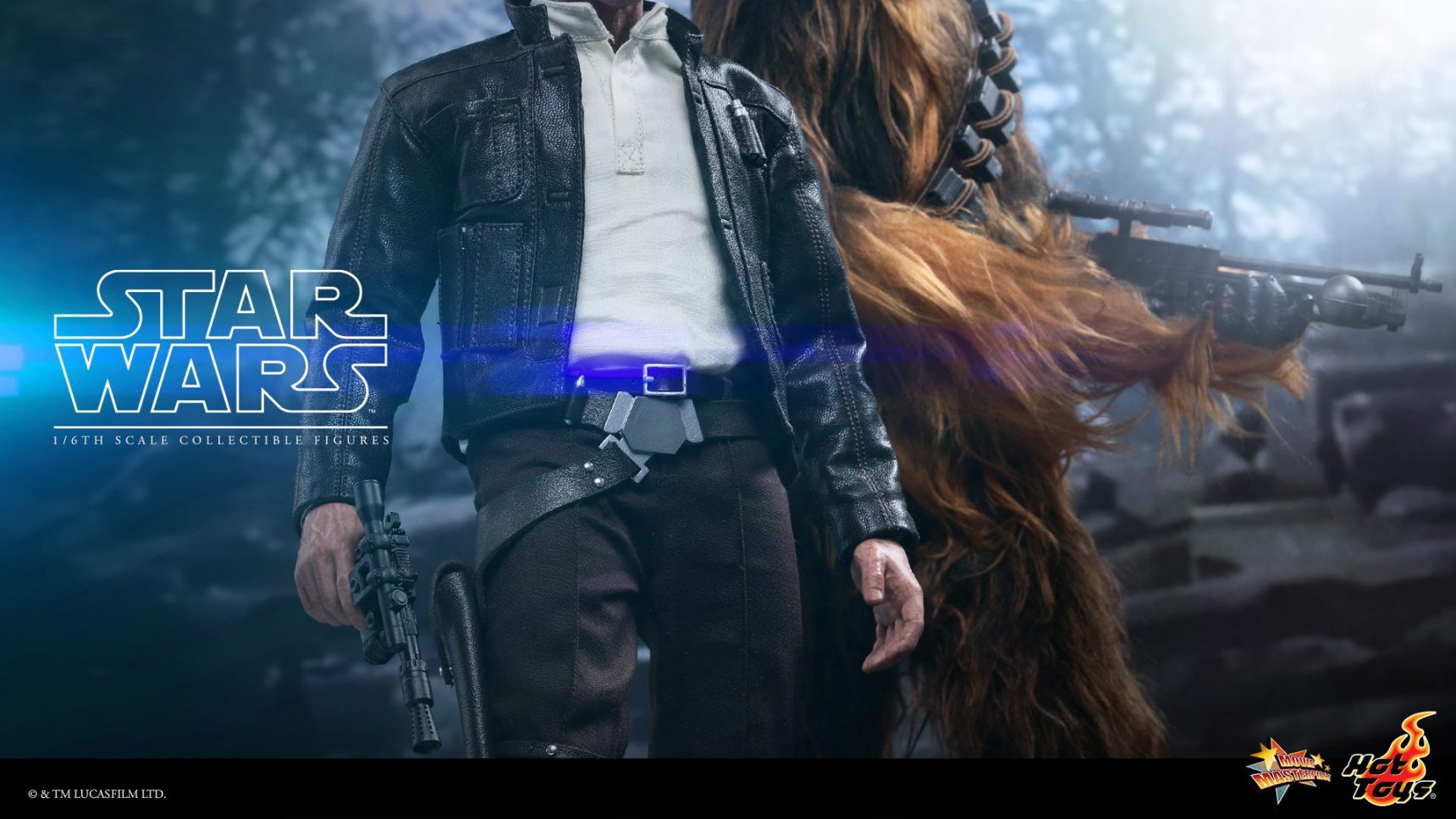 ---
Hot Toys Kylo Ren Quarter Scale Figur
Zusätzlich zu den beiden Sixth Scale Figuren hat Hot Toys heute außerdem eine weitere Ankündigung für die Quarter Scale Reihe gepostet. Im großen Maßstab 1:4 wird schon bald eine voll bewegliche Kylo Ren Figur zur Vorbestellung bereit stehen. Nach der Boba Fett Figur ist Kylo Ren also die zweite Veröffentlichung in der Hot Toys Star Wars Quarter Scale Reihe.
"Show me, grandfather, and I will finish what you started."

Hot Toys' first 1/4th scale collectible figure from Star Wars: The Force Awakens is coming. Prepare to meet the fiery dark warrior soon!

Happy Star Wars Day everyone and may the Force be with you!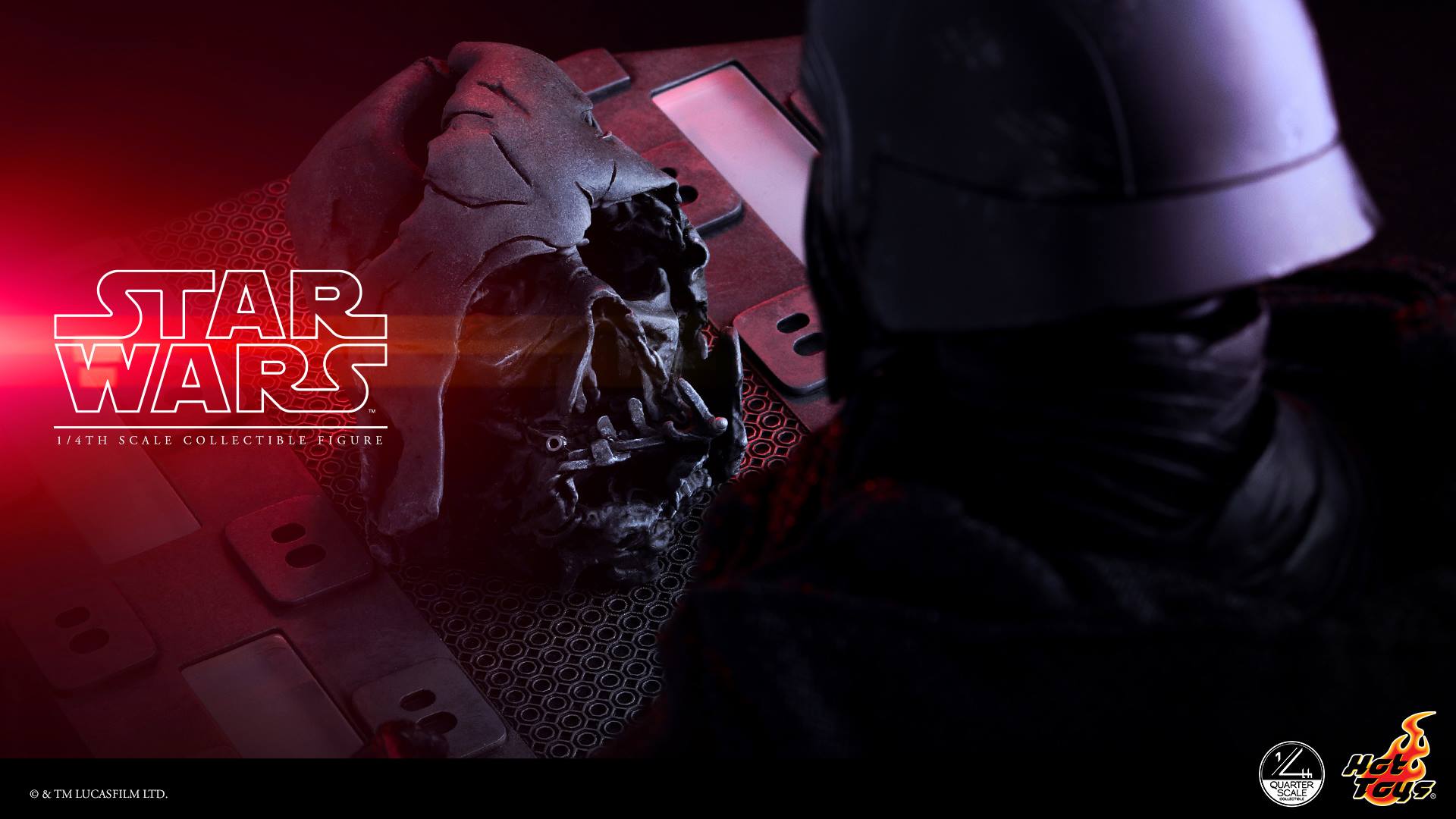 ---
Wenn man das Teaserbild "auf die Goldwaage legt", dann wird bei der Figur zusätzlich der zerstörte Helm von Darth Vader aus The Force Awakens im Lieferumfang enthalten sein. Was meint ihr?
Bei allen Vorstellungen fehlen natürlich Angaben zum voraussichtlichen Erscheinungsdatum oder dem Preis. Wir gehen aber davon aus, dass diese Geheimnisse schon bald gelüftet werden.
Unser Telegram-Newsletter
Du möchtest zu aktuellen Sammler-News und brandheißen Star Wars-Deals immer direkt auf deinem Smartphone benachrichtigt werden?
Aktuelle Deals bei Amazon.de
---