Seitdem Anfang Januar mit Brian Johnson der erste Stargast für die Noris Force Con 5 angekündigt wurde, verging keine einzige Woche, in der die Organisatoren nicht wenigstens eine neue Meldung zur Charity Convention im kommenden September veröffentlicht haben. So auch heute wieder.

---
Mit Star Wars-Zeichnerin und Künstlerin Eva Widermann holen die Star Wars Fans Nürnberg nach Ingo Römling nun schon den zweiten Comic-Hochkaräter an Bord. Aber lest selbst:
Mit Eva Widermann freuen wir uns auf weibliche Unterstützung. Sie steuerte für das Star Wars Rebels Magazin die Illustrationen für vier Geschichten bei und erweitert damit die offiziellen Star Wars Künstler aus Deutschland. Aktuell startet sie nach einer kurzen Babypause mit der neuen Reihe Star Wars Adventures: Forces of Destiny aber wieder voll durch!

Auch neben Star Wars sind ihre Fähigkeiten sehr begehrt, sowohl mit traditionellen Medien, als auch in digitaler Form. Beispiele ihrer Arbeit lassen sich z.B. in Illustrationen für Blizzards "Hearthstone", Wizard of the Coasts "Duel Masters TCG" und "Dungeons & Dragons" finden.

Eine komplette Liste ihrer Star Wars Werke findet ihr bei unseren Freunden von der Jedi-Bibliothek: https://jedi-bibliothek.de/datenbank/zeichner/eva-widermann/

Aber auch ein, zwei oder mehr Blicke auf die Websites lohnen sich auf jeden Fall:

Website:         http://www.eva-widermann.de/
Facebook:       https://www.facebook.com/EvaWidermannArt/
Instagram:      https://www.instagram.com/eva_widermann_art/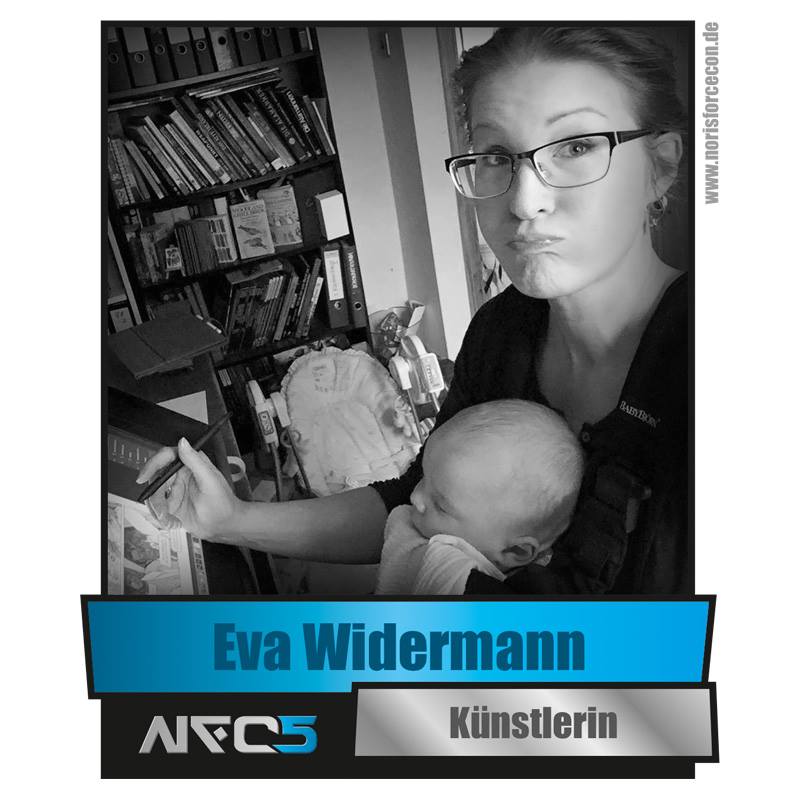 ---
Starwarscollector.de ist offizieller Supporter der Noris Force Con 5 – der "Star Wars Charity Convention von Fans für Fans". Alle Informationen findet ihr auf unserer Event-Seite oder auf norisforcecon.de.