Vor wenigen Minuten wurde mit einem erneuten nichtssagenden Teaserbild eine neue Sideshow Death Trooper Life-Size Figure angekündigt. Nach K-2SO gestern Abend ist dies schon die zweite lebensgroße Star Wars-Ankündigung des Herstellers innerhalb von 24 Stunden.

Wann wir mit einem ersten Blick auf die neue Sideshow Death Trooper Life-Size Figure rechnen können, bleibt abzuwarten. Im Normalfall würden wir denken, dass ein Prototyp am kommenden Wochenende auf der SDCC 2017 ausgestellt sein wird. Da der Hersteller aber eigentlich direkt drauf hinweisen würde, bleiben wir hier mit einer Aussage mal etwas vorsichtiger.
Im Pressetext heißt es lediglich:
The Death Trooper Life-Size Figure from Rogue One: A Star Wars Story will be marching in for Pre-Order in the near future!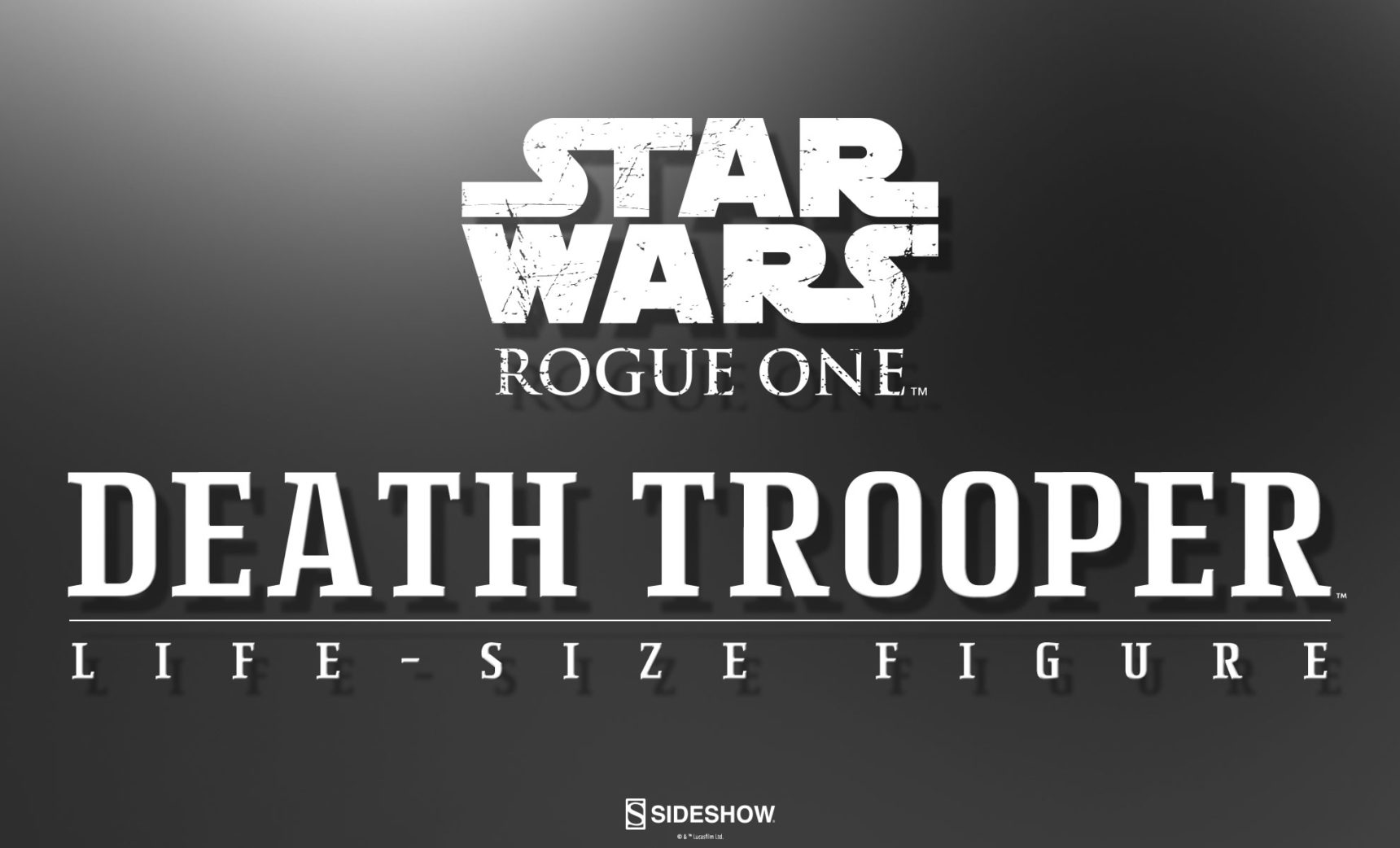 Die wichtigsten Informationen zu allen bisher veröffentlichten Sideshow Star Wars Life-Size Figuren findet ihr kurz und knapp im Collectors Guide.
Unser Telegram-Newsletter
Du möchtest zu aktuellen Sammler-News und brandheißen Star Wars-Deals immer direkt auf deinem Smartphone benachrichtigt werden?
Aktuelle Deals bei Amazon.de
---