Gestern wurde im Laufe des Tages endlich eine Sideshow Dengar 1/6 Scale Figur angekündigt. Die Ankündigung erfolgte wie immer mit einem Teaserbild, auf dem bis dato nur der Kopf zu sehen ist.
Zusätzlich wurde dieses Mal jedoch gleich noch die geplante Auflage der Sideshow Dengar 1/6 Scale Figur mit angekündigt. Der letzte fehlende Kopfgeldjäger in der beliebten Sixth Scale Reihe des Herstellers wird nur 2.000 Mal hergestellt.
Zum Preis und dem voraussichtlichen Erscheinungsdatum ist natürlich noch nichts bekannt. Aber erstmal ist es schön zu sehen, dass wir nun endlich auch eine Dengar Sixth Scale Figur bekommen.
Another wretched member of scum and villainy is coming to Sideshow. Star Wars™ fans will have an opportunity to collect the Dengar Sixth Scale figure, coming soon so check back for more updates!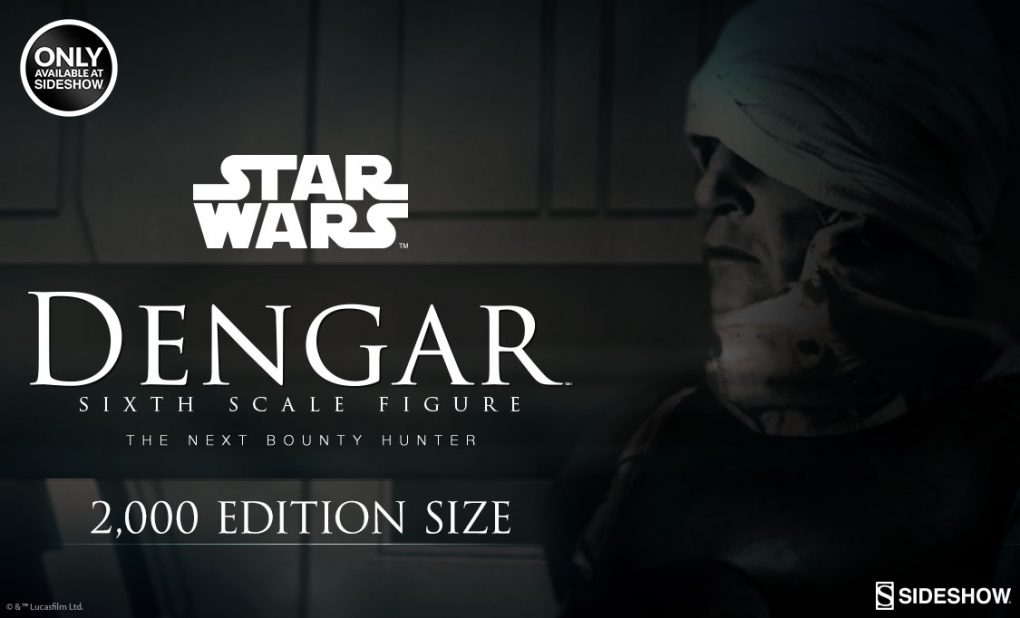 Unser Telegram-Newsletter
Du möchtest zu aktuellen Sammler-News und brandheißen Star Wars-Deals immer direkt auf deinem Smartphone benachrichtigt werden?
Aktuelle Deals bei Amazon.de
---