Auf starwars.com wurde vor wenigen Minuten der diesjährige Force Friday 2017 für den 01. September offiziell bestätigt. Außerdem bekommen wir einen ersten Blick auf das neue Verpackungsdesign zu "The Last Jedi".
Wie bereits vor mehreren Tagen von den Kollegen der Jedi-Bibliothek vermutet, wird der Force Friday 2017 am 01. September 2017 stattfinden. Dann wird weltweit erstmals das Merchandise zum neuen Film vorgestellt. Vor zwei Jahren wurde dieses Spektakel durch ein großes Live-Video-Event unterstrichen. Für dieses Jahr sind die Pläne noch "top secret" – sobald wir mehr wissen, melden wir uns aber wieder.
Hier nun noch das neue Design des "The Last Jedi"-Merchandise. Ich persönlich fand die letzten Designs besser. Und ihr?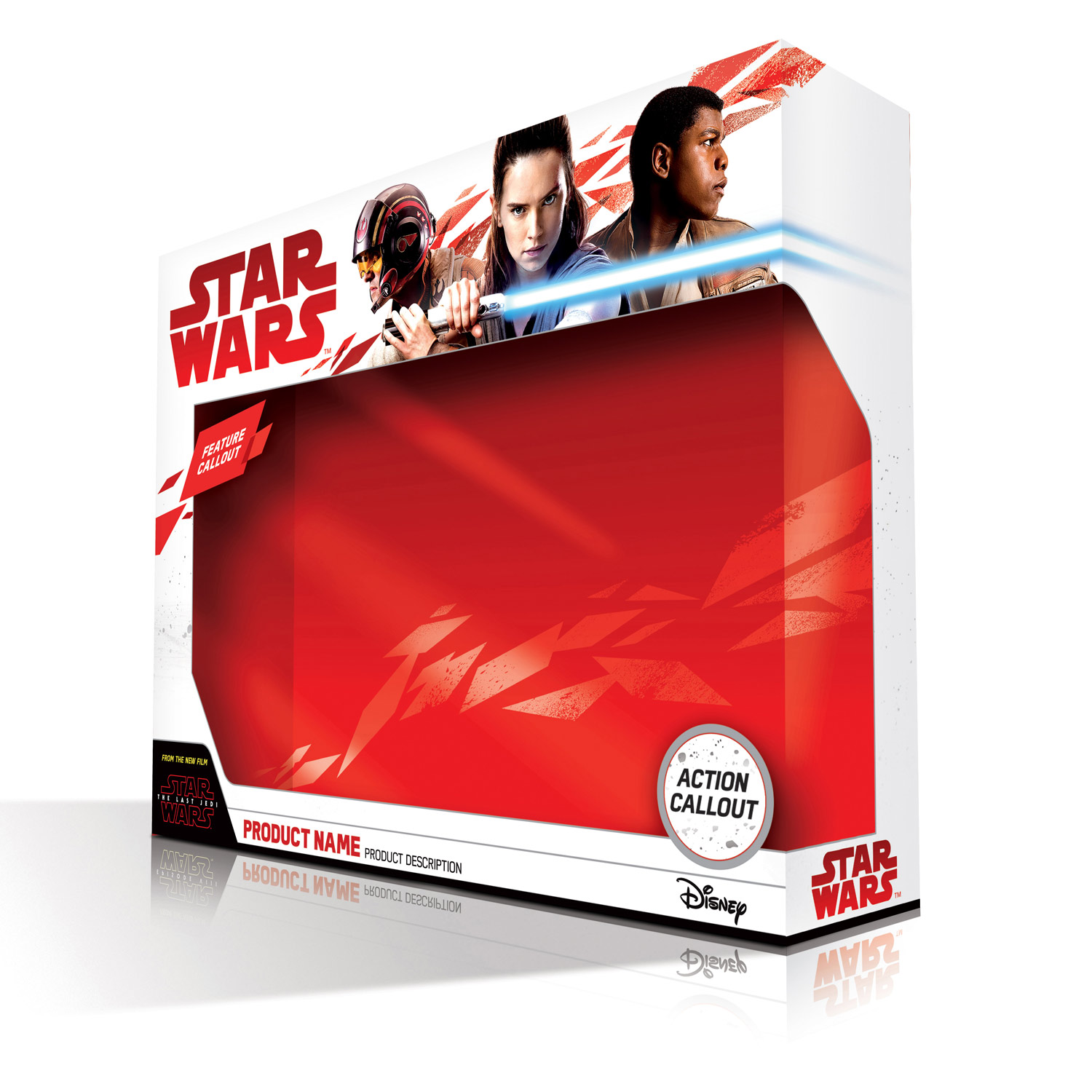 ---
"The first Star Wars Force Friday event was truly unique, uniting fans across five continents in an unprecedented global live unboxing event ahead of thousands of midnight openings at retail," said Jimmy Pitaro, chairman, Disney Consumer Products and Interactive Media. "We're excited to confirm that Star Wars Force Friday is back for The Last Jedi. Plans for this year's worldwide event are top secret, but expect something befitting the excitement around the next episode of the Star Wars saga."

Star Wars fans around the globe embraced Force Friday in 2015, with hundreds of thousands turning up to stores at midnight to be the first to get their hands on merchandise from Star Wars: The Force Awakens. Toys from the new line were revealed via a global livestream unboxing event with top Maker Studios creators that unfolded over 18 hours, 15 different cities and 12 countries, attracting millions of views on YouTube. Fans took to social media to share their experiences with nearly 3 billion Twitter impressions about the events, using #ForceFriday.

Jill Wilfert, vice president of global licensing and entertainment from The LEGO Group commented, "It was so much fun to be a part of Star Wars Force Friday, and we can't wait for fans to join this year's celebration as we reveal new Star Wars: The Last Jedi products during Force Friday II — a global event that will connect fans and families, and allow them to build, create and share their experiences with others."
Details of how fans can participate will be revealed closer to the event, but the worldwide launch will tap new technology and Star Wars mythology to create a unique experience for fans. Just like 2015, products for The Last Jedi will be kept under wraps until Force Friday II to preserve surprises for fans. As well as introducing new characters from the movie in toy form, the line will build on the success of products like Sphero's BB-8, introducing more innovative technology to bring the characters and stories from the film to life in unique ways.

"Toys play a unique role in the Star Wars universe, and we're proud to have been part of that incredible legacy for the past 40 years. The new line for The Last Jedi is our most innovative yet, and we're excited to unveil it on Force Friday II," said Samantha Lomow, senior vice president at Hasbro.

Stay tuned to StarWars.com for more on Force Friday II!

StarWars.com. All Star Wars, all the time.
Unser Telegram-Newsletter
Du möchtest zu aktuellen Sammler-News und brandheißen Star Wars-Deals immer direkt auf deinem Smartphone benachrichtigt werden?
Aktuelle Deals bei Amazon.de
---